RESERVEE AUX PERSONNES MAJEURES / ONLY FOR PEOPLE OVER THE LEGAL AGE

----------------------------------------
Les productions d'Alex (22 ans)


Alex's productions (22 yo)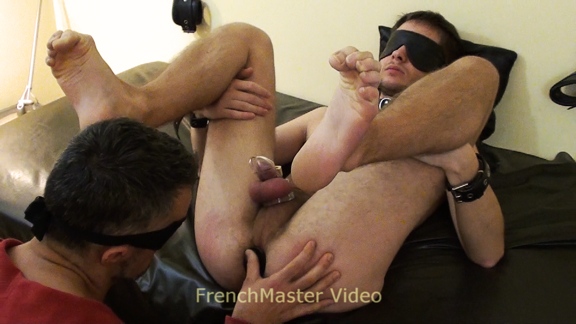 Alex est un bisexuel qui a commencé son initiation à la soumission juste avant ses 19 ans. Il est très sensible des seins. Il veut que son cul soit capable de se dilater de plus en plus, c'est pour cela que FrenchMaster lui a offert pour son 19ème anniversaire un plug gonflable! Il a aussi goûter au bareback lors d'une très excitante session où il a supplié son Maître de jouir en lui en signe de complète soumission. Une autre grande expérience fut récemment de tester une cage de chasteté et un spéculum. La prochaine vidéo le montrera sur le sling.
Alex is a bisexual guy who began submission just before being 19. He has very sensitive tits. He wants his ass to be expanded more and more, it is why his Master offered to him an inflatable plug for his 19th birthday! He also tested bareback fuck during a memorable session, very exciting, where he begged his Master to cum inside him as a proof of complete submission. Another experience was recently to test a cage of chastity and a speculum. The next video will show him on the sling.


---------------------------
-------------------------

VIDEOS & PHOTOS

Cliquez sur les photos pour accéder aux vidéos
Click on pics to go to the videos


6ème vidéo / 6th video

Alex (22 ans) se fait enculer et travailler le cul sur le sling de son Maître
Alex (22 yo) is fucked and has his ass worked on his Master's sling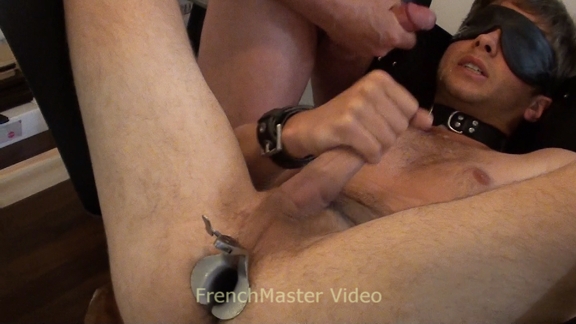 5ème vidéo / 5th video

Alex (21 a) porte une cage de chasteté et expérimente un speculum pour une nouvelle session de soumission
Alex, 21 yo sub, is wearing a chastity cage and is trying a speculum for a new session of submission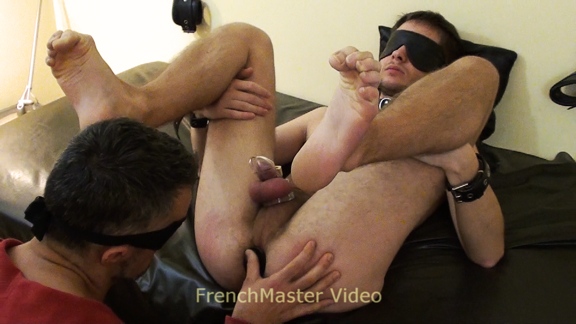 4ème vidéo / 4th video

Alex découvre les plaisirs du bondage de queue ("gates of hell") et de couilles
Alex discovers the pleasure of bondage of dick ("gates of hell") and of balls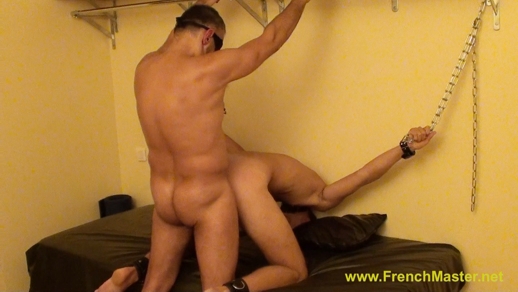 3ème vidéo / 3rd video
Alex - 20 ans - s'initie au bareback avec son Maître : menottes, martinet, remplissage au jus et bonne branle finale
Alex - 20 yo - experiments bareback with his Master: Handcuffs, strap, ass filled up with juice and good jerk off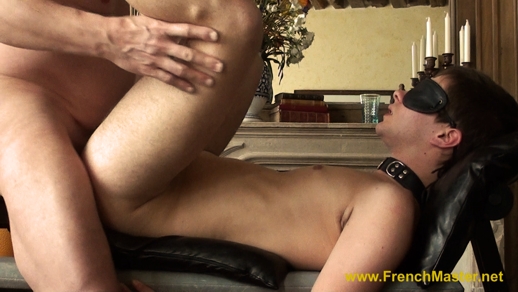 2ème vidéo / 2d video
Alex fête son 19ème anniversaire avec FrenchMaster et son Latino et étrenne son cadeau : un plug gonflable!


Alex celebrates his 19th birthday with FrenchMaster and his Latino assistant and uses for the first time his present: an inflatable plug!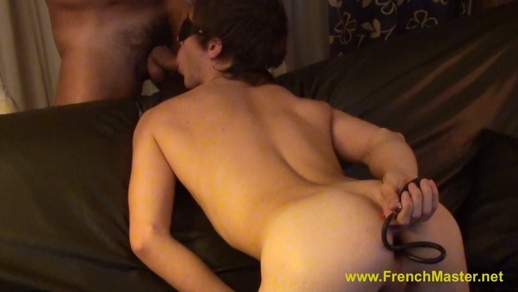 1ère vidéo / 1st video
Première séance de soumission pour Alex - bientôt 19 ans - petite salope débutante : attaché aux poutres, yeux bandés, suce fond de gorge, lavement, arrosage uro, plug...



First session of submission for Alex - soon 19 years - small novice bitch: Attached to beams, bandaged eyes, suck bottom of throat(breast), rectal injection, watering uro, plug...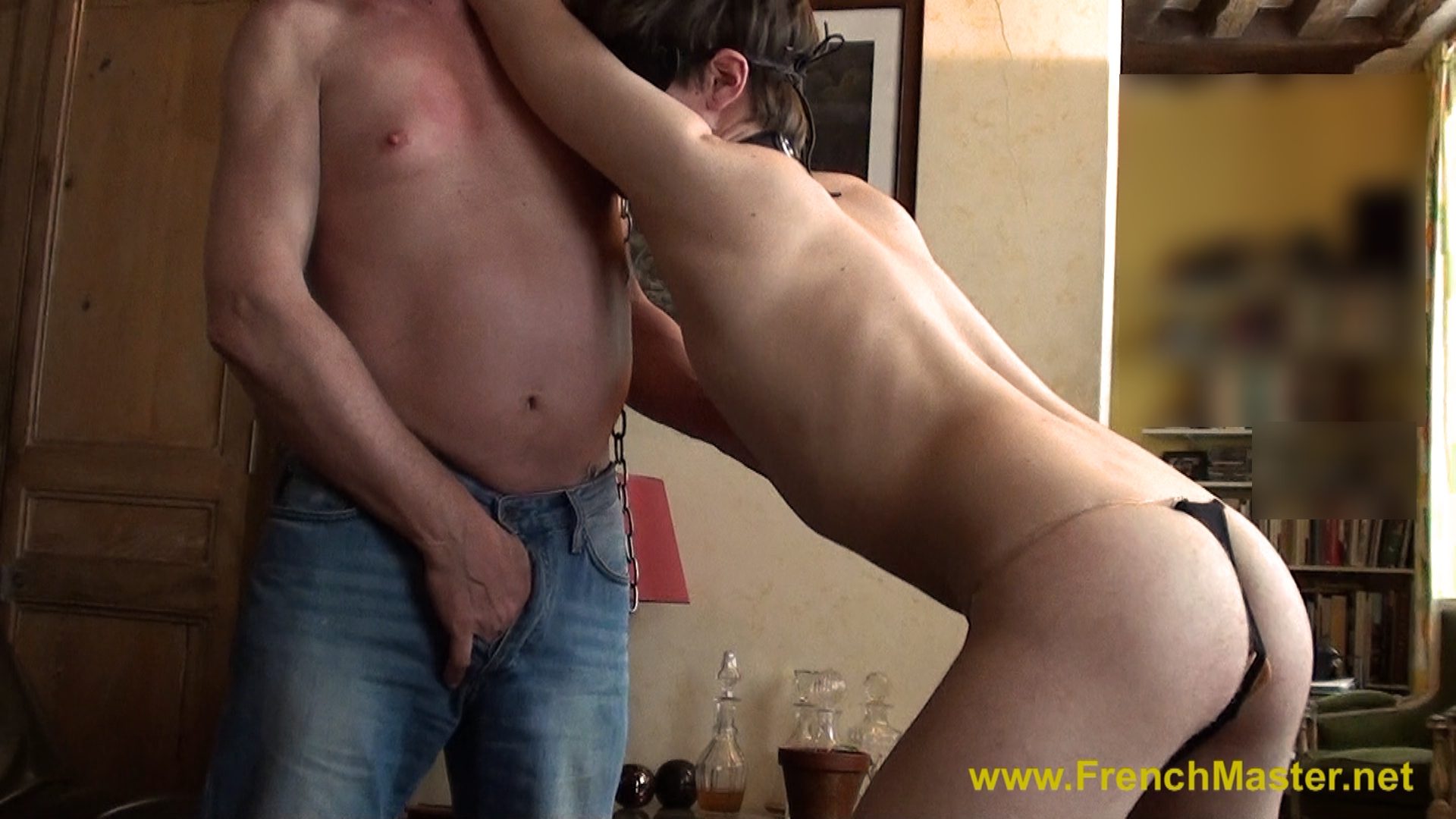 2015



\n'); } if ( plugin ) { document.write(''); } else if (!(navigator.appName && navigator.appName.indexOf("Netscape")>=0 && navigator.appVersion.indexOf("2.")>=0)){ document.write('
'); } //-->