RESERVEE AUX PERSONNES MAJEURES / ONLY FOR PEOPLE OVER THE LEGAL AGE

----------------------------------------
Les productions du minet imberbe


The smooth twink's productions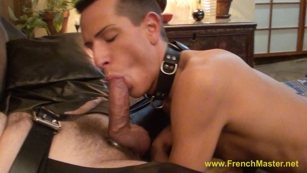 Ce beau minet imberbe (20 ans pour sa 1ère vidéo) préfère rester anonyme, sans même un nom d'acteur.
Après 3 vidéos où il porte un masque qui lui permet quand même de voir les hommes à qui il est soumis, il a choisi de de retirer le masque et courageusement de montrer son joli visage!
Les voyeurs lui en sont très reconnaissants!

This beautiful smooth twink (20 yo when he did his 1st video) prefers to remain anonymous, without even an actor name.
After 3 videos where he wears a mask which allows him to see the men to whom he is submitted, he chose to remove the mask and bravely to show his attractive face! The voyeurs are very grateful to him for it!.


---------------------------
-------------------------

VIDEOS

Cliquez sur les photos pour accéder aux vidéos
Click on pics to go to the videos


5ème vidéo / 5th video

Le minet suce et se fait enculer dans différentes positions par son Maître, le Latino et un invité sportif BM. Arrosage au sperme à la fin!
The twink sucks and is fucked by his Master, the Latino and a well hung sportsman guest. At the end he receives cum loads on his chest.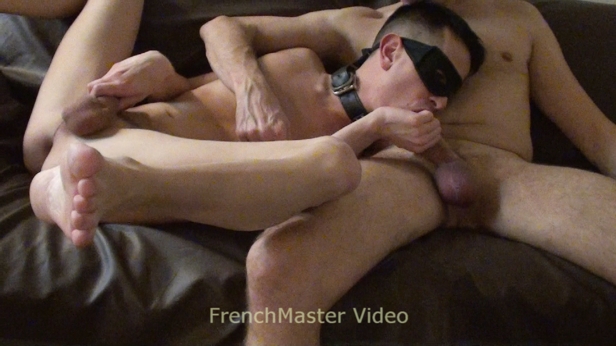 4ème vidéo / 4th video
Le minet s'exhibe sans masque pour servir son Maître et ses 2 invités
The twink shows himself without mask to serve his Master and his 2 guests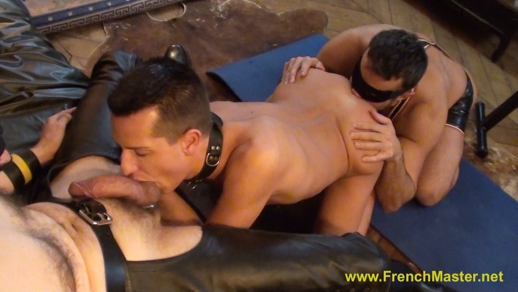 3ème vidéo / 3rd video
Le minet est mis à disposition de 2 invités : des domis sportifs et TBM
The twink is at the disposal of 2 guests: 2 well hung sportsmen
2ème vidéo / 2d video
Le minet continue sa formation : avec 2 domis TBM dont un laskar à la très longue teub


The twink continues to learn : with 2 well hung masters of whom a young guy with a very long dick

1ère vidéo / 1st video
FrenchMaster offre à un coach sportif TBM son Latino en tenue latex
et un jeune minet débutant, totalement imberbe et lui aussi TBM

FrenchMaster offers to a well hung sports coach his Latino assistant in latex
and a young novice twink, totally hairless and also well hung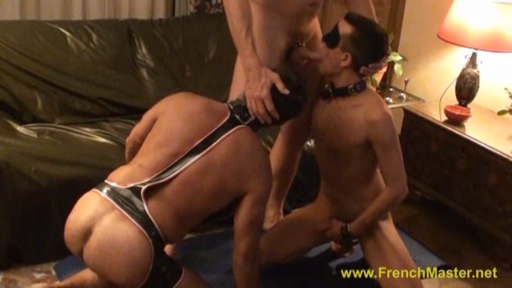 2014



\n'); } if ( plugin ) { document.write(''); } else if (!(navigator.appName && navigator.appName.indexOf("Netscape")>=0 && navigator.appVersion.indexOf("2.")>=0)){ document.write('
'); } //-->